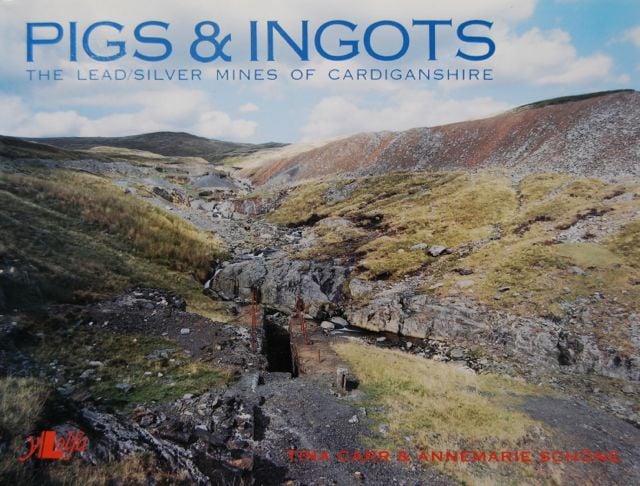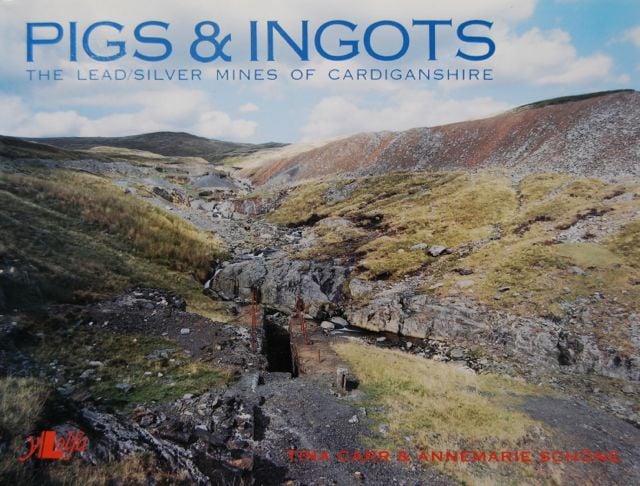 PIGS & INGOTS
£11.95
PIGS & INGOTS - rare signed copies
The Lead / Silver Mines of Cardiganshire
Tina Carr & Annemarie Schöne
 
A photographic survey of the environment after the cessation of lead and silver mining in mid Wales that beganin the Bronze Age and continued until the beginning of the 20th Century.
These large format photographs, in both black & white and colour, form a documentary record of this historic landscape.
Many original illustrations describing ancient mining techniques & social history of Welsh lead miners in this desolate region

ISBN 0 86243 286 3
Y Llolfa 1993
105 pages, paperback
31 photographs, and many illustrations depicting social conditions,and mining and metallurgical techniques.
Tina & Annemarie have exhibited widely throughout Europe. Their work is held in many important collections such as the V & A London, The Photographers' Gallery London and the National Library of Wales.
For more images visit our website: www.simply-solar.co.uk